Modern triangles Carpet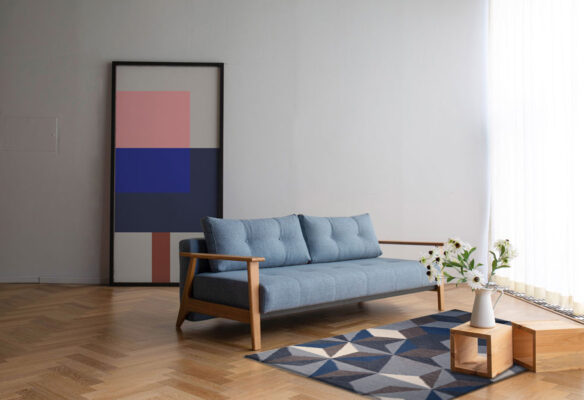 Characteristics:
Size: 155×235 cm
Material:  Wool
Origin: India
Manufacturing: Hand tufted
Certification: yes
Availability: Immediate, delivery time 2-3 working days
Iranà tappeti is the largest showroom in North of Milan that reaches its customers by e-commerce throughout all Europe, Particularly in Milan, Monza, Como, Lecco, Varese, Bergamo, Brescia, Pavia and all of Switzerland.
Services: Washing and Restoration / Repairs
Washing: it is advisable to wash the carpets at least once every two years. With washing the fibers of the wool and silk, they will remain stronger and resistant and the colors always brighter.
Restoration / Repairs: In case of damage to the fringes or the edges they must be repaired immediately to safeguard the integrity of the carpet.
Rental: On the occasion of special events, the carpet is used to wear the floor with one or several carpets to embellish the environment of the event, such as weddings, graduation parties, photo shoots, fashion shows to present new clothing collections, etc
In our showroom there are more than 1000 rugs of various origins, classic rugs, Antique, Kilim, Floral, Geometric, modern rugs, all rugs are accompanied by a certificate of guarantees of origin.
Follow you will find carpets of various sizes: Large Rugs, Square Rugs, Round Rugs, Rectangular Rugs, Runners, Room Rugs and Entrance Rugs
Floral, geometric, solid color motifs.
See other rugs: Modern Rugs, Oriental Rugs, Floral Rugs